Want Beautiful Responsive Website
Make the Most of Your Website and Watch Your Traffic Skyrocket!
It is no secret that having a website is the key to success in today's business world. What you may not know is that creating a successful website is a difficult process – one that should be handled by professionals. A good website should be focused, contain quality content, be aesthetically pleasing, and make visitors want to come back. Satisfying these requirements takes time and effort – two things that are often hard for business-owners to expend.
This is where we come in. Our goal is to create a responsive website tailored specifically for your business. We will do this by working closely with your business, whether it is analyzing industry trends or asking you to fill out in detail a comprehensive questionnaire. In other words, we want a complete picture of everything within your business and industry before moving on to the actually development stage. From there, we will hand the development of the website to our content and design specialists.
There will always be complete transparency as to the progress of your website. Furthermore, changes in your business are bound to happen, so we will be happy to accommodate any modifications that are needed throughout the development stage. Simply put, your satisfaction is all that matters.
Building a website and getting it online is the first step, but being successful on the web takes much more than just that. Most importantly, your content has to be kept up-to-date. Users will not return to your website unless you keep your content current. This can mean image updates, additions, bug fixing, or any other kind maintenance work that might be necessary.
A problem for many business owners is finding the time to continually update a website. If they do put forth the time, it usually means sacrificing other projects that might be more important to the business. We do not want you to take time away from doing what you are good at, so that is why we offer support & maintenance of the websites we build. We can ensure your content is kept up-to-date and that your website runs smoothly. On the support side, we will be happy to solve any problems you might have.
Websites: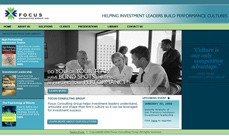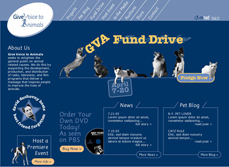 Contact us Now >>